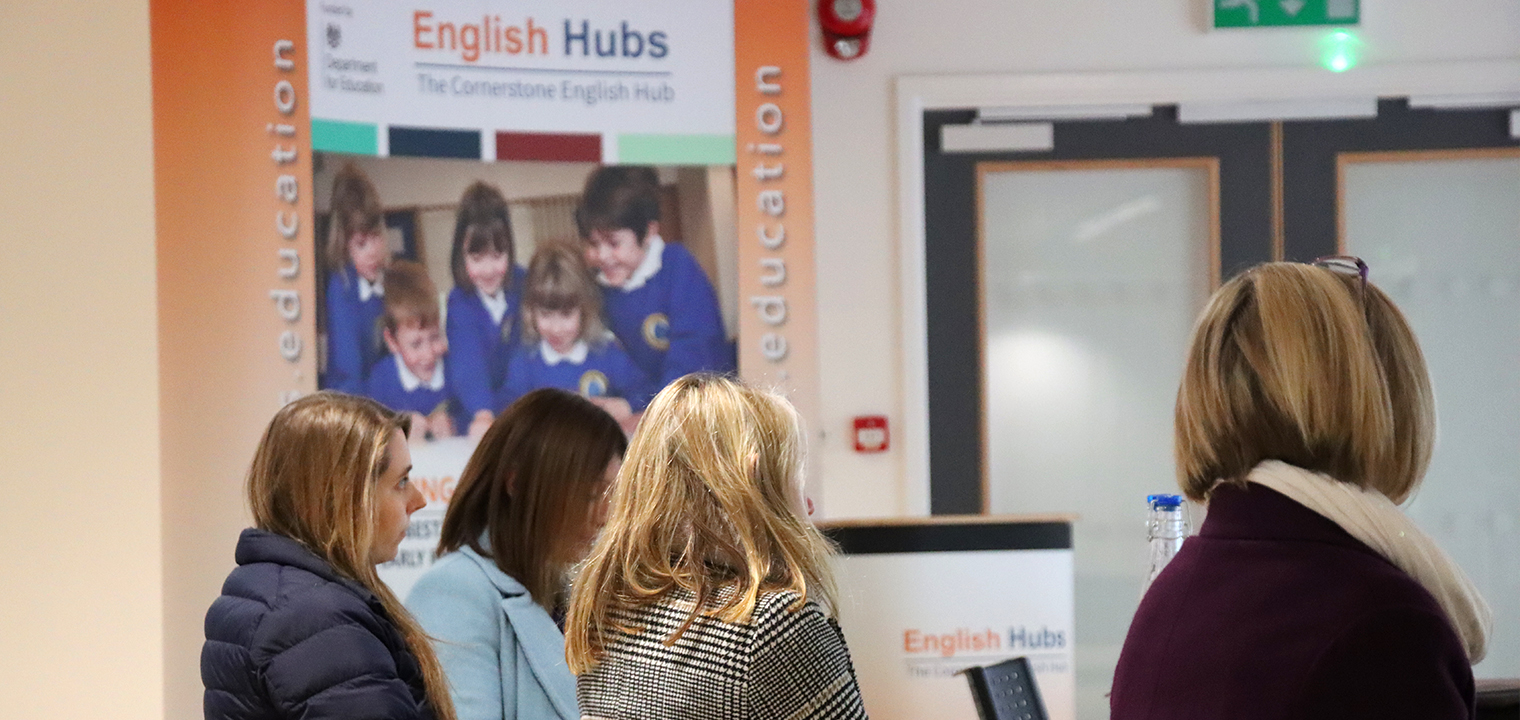 About the Hub
The Cornerstone English Hub is one of only 34 schools across England appointed by the DfE to take a leading role in supporting schools that require support in the teaching of reading and early language development. We cover an area of the South West, including parts of Devon, Somerset and Dorset and provide training and development to schools within this region by hosting showcase and network events, working with schools to audit their provision and recruiting partner schools to receive funding and literacy specialist support.
The Hub focuses on three crucial priority areas: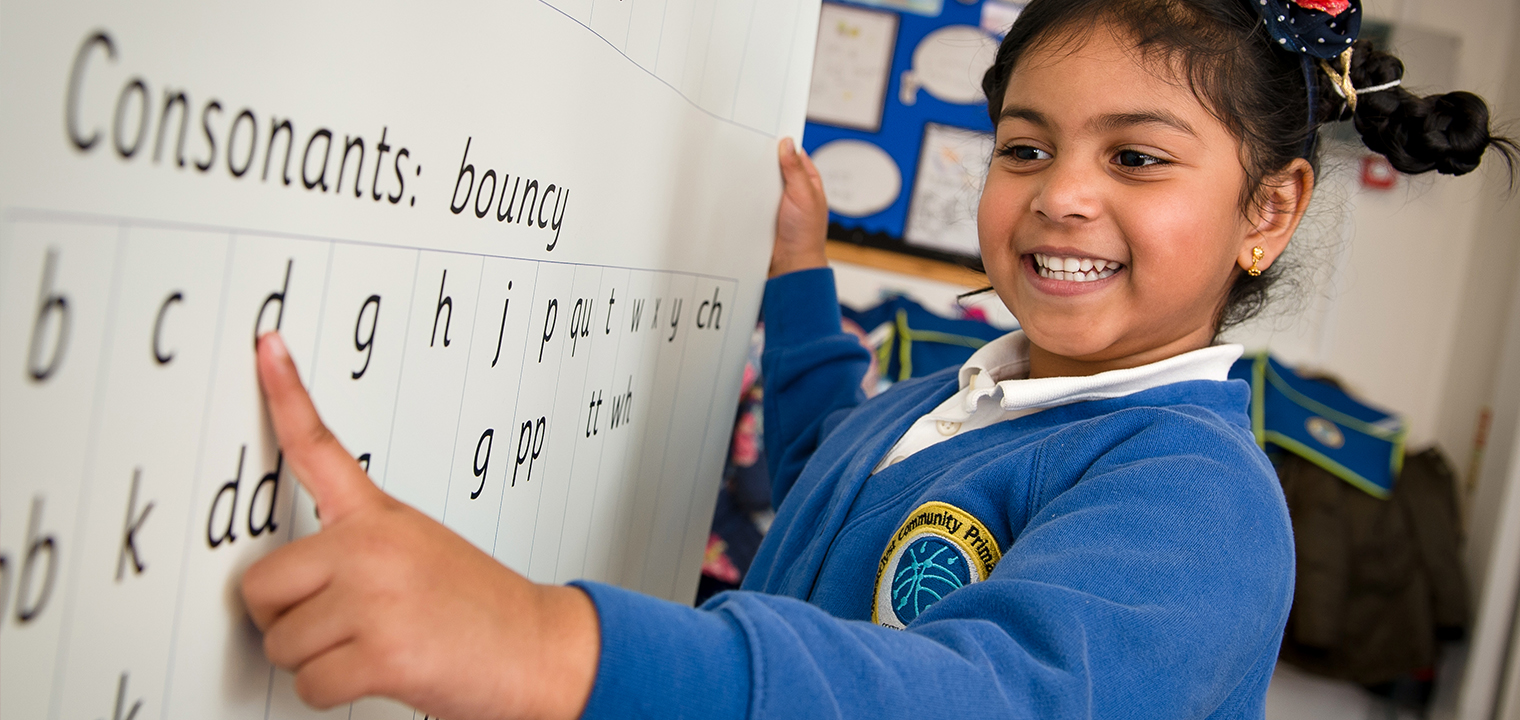 Systematic, Synthetic Phonics Provision
We work to showcase best practice in systematic synthetic phonics teaching, from school based early years provision to the end of Key Stage 1 and beyond as the primary reading strategy throughout a school. This includes:
• Encouraging fidelity to a single systematic synthetic phonics programme
• Supporting effective use of decodable books in the early stages of learning to read to establish phonic decoding
• Supporting effective practice in formative assessment in relation to phonics / early reading.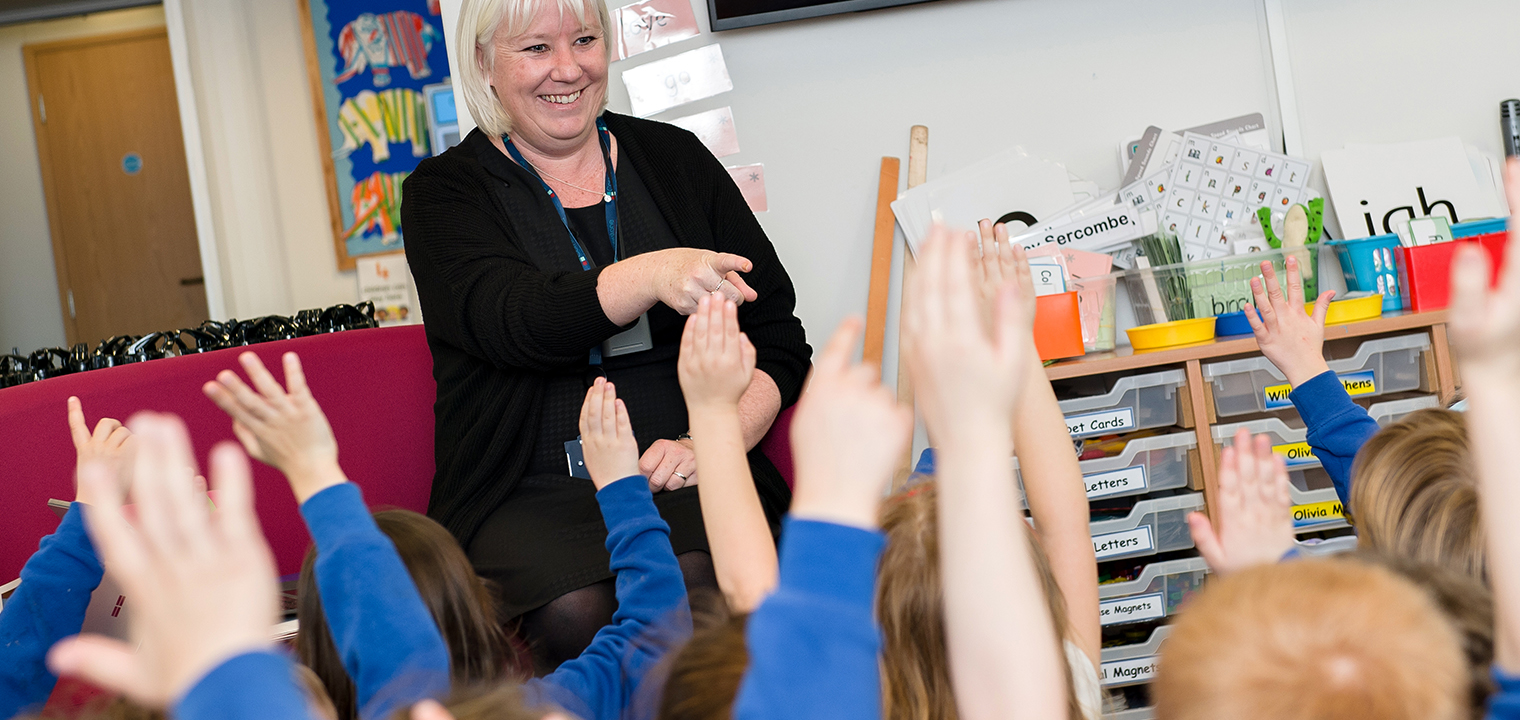 Early Language Development
We provide evidence-based approaches to early language development and closing the word gap in school-based early years settings, including appropriate use of formative assessment. In addition we provide free professional development events on developing language-rich provision that is well-matched to the children's individual abilities.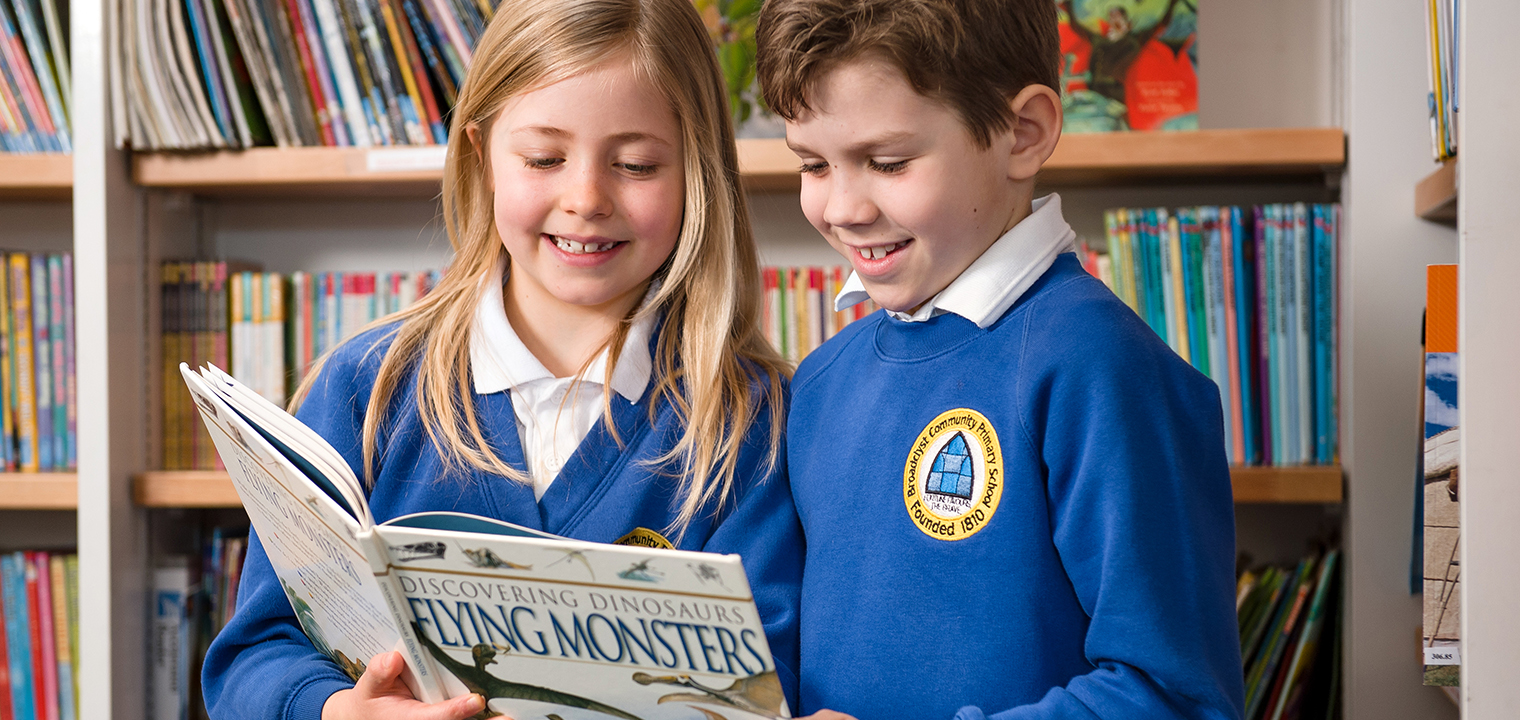 Promoting a Love of Reading
Encouraging reading for enjoyment; supporting whole school reading approaches, reading to children at least once a day and encouraging reading at home as well as developing teachers' knowledge of appropriate children's literature. Ensuring that reading and language is embedded across the curriculum and is taught in a purposeful way. Children are confident presenting their work and using different types of texts to achieve their goals. Developing reflective practitioners who can talk confidently about books and use this creativity in their own work.
Come and See
Visit us at Broadclyst Community Primary School where we run our Showcase Events, Network Meetings and Conferences throughout the 2023/24 academic year. All courses provide great opportunities for you to visit the school, meet other colleagues and gain expertise around phonics and early reading.