A Deep Dive into Reading
@ Broadclyst Community Primary School, Exeter, EX5 3JG
Discover the benefits of a language-rich education and explore how a quality English curriculum will help to meet the needs of - and inspire - all learners. We would love for you to attend our annual free. conference on the 21st April 2020.
Included in our line-up is Sir Michael Morpurgo, former children's laureate and author of over 130 beloved children's books.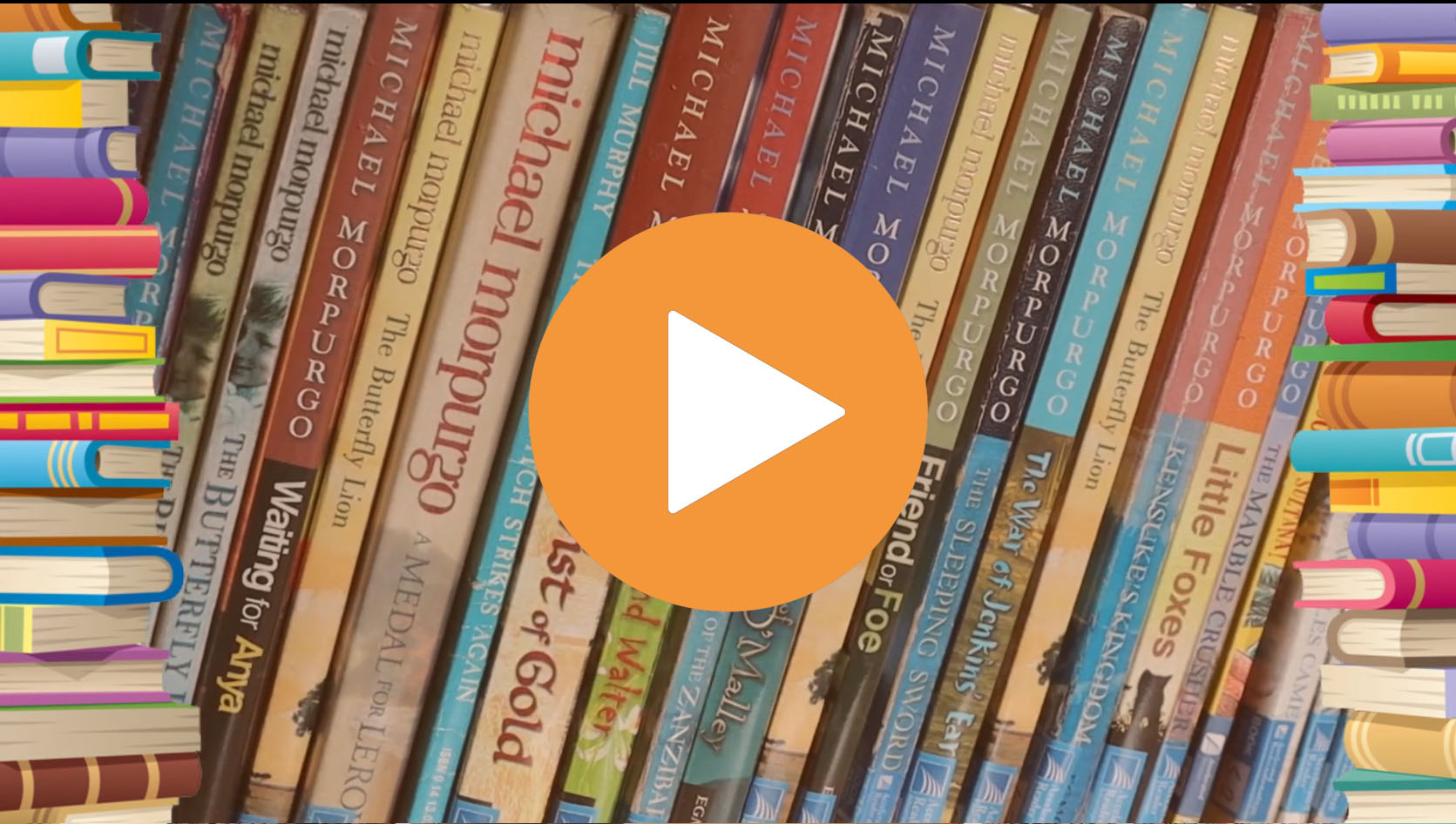 Click to watch our introductory video
Scroll right to browse our line-up
This email address is being protected from spambots. You need JavaScript enabled to view it.

Children's Laureate and Author

Michael Morpurgo began writing stories in the early '70s, in response to the children in his class at the primary school where he taught in Kent. One of the UK's best-loved authors and storytellers, Michael was appointed Children's Laureate in 2003. He has written over 130 books, including The Butterfly Lion, Kensuke's Kingdom, Why the Whales Come, The Mozart Question, Shadow, and War Horse, which was adapted for a hugely successful stage production by the National Theatre and then, in 2011, for a film directed by Steven Spielberg. His book Private Peaceful has been adapted for the stage by Simon Reade and made into a film directed by Pat O'Connor. Running Wild was adapted for the stage by Samuel Adamson and premiered by Chichester Festival Youth Theatre in 2015, winning the UK Theatre Award for Best Show for Children and Young People, and was later produced at Regent's Park Open Air Theatre and on a UK tour.

This email address is being protected from spambots. You need JavaScript enabled to view it.

CEO, Made in Dyslexia

Kate is founder, CEO of Made By Dyslexia, a global charity led by successful dyslexics, which aims to help the world properly understand, value and support dyslexia. Dyslexic herself, Kate attended a pioneering school that nurtured dyslexic strengths. Trained in dyslexia, she has worked in the field for many years as a campaigner and researcher and spoken around the world, including a TEDTalk. In 2005, Kate founded charity Xtraordinary People, devising and leading a high-profile campaign, uniting the UK dyslexia charities, culminating in the UK government's Rose Dyslexia Review. In 2017, with the help of Richard Branson, Kate launched Made By Dyslexia, and in 2018 the charity partnered with Microsoft to create free digital solutions to level the playing-field, so every dyslexic child is identified and supported. Their Dyslexia Awareness Training, launched in 2019, has been viewed by 200,000+ people.

Stewart Gale

Reading Champion, HMI

Stewart Gale is specially trained to deliver training to Ofsted Inspectors and Her Majesty's Inspectors (HMI) about early reading and phonics, and the inspection of these under the new EIF. He has extensive senior experience as headteacher of 2 primary schools. He has also been a school improvement adviser in 2 different local authorities. He has particular expertise in evaluating the impact of leadership and management on the curriculum, teaching, learning and assessment as well as working with governors in a variety of contexts for school improvement.

This email address is being protected from spambots. You need JavaScript enabled to view it.

Primary English Adviser, Babcock LDP

Rebecca Cosgrave is the Lead Primary English Adviser with Babcock LDP, based in the South West. She has extensive experience as an adviser and as a teacher in London and Devon. The Babcock LDP team support all aspects of school improvement in English, including training and support for subject leaders. Together with the team at Babcock, she has written The No Nonsense materials. Recently they have produced a suite of Vocabulary Development CPD materials for schools.

Rebecca's Talk "Lessons from Teaching Vocabulary Systematically"
Here are a few other topics that will be covered during talks and breakout sessions:
Closing the word-gap
Prioritising school libraries
100% engagement in phonics teaching
The conference will also include a free lunch for all delegates.
As part of the day we will be hosting a number of breakout sessions, of which you will have the option to attend two. We hope that these will be informative and offer additional insight into the themes touched upon throughout the day. We will be in contact closer to the event date with the option for you to book onto your preferred two sessions.